Have you ever noticed that certain smells can take your mind to a specific time and place? Perhaps a specific scent will remind you of a favorite family recipe. Or will it bring you back to that one beach vacation, a memory so vivid that you can almost feel the sun on your skin. Scents are closely linked to our memory, so smelling something familiar can feel like you are looking back at a specific snapshot. This can have a healing effect and this helps to relax incredibly well. It is therefore not surprising that so many people swear by aromatherapy.
Essential oils have been used for aromatherapy for centuries. It supports your body naturally, stimulates your senses and helps you feel better both internally and externally.
The special property of scent is that it immediately releases a very strong emotional reaction. It starts when smell receptor cells in your nasal cavity send electrical impulses. These activate parts of your brain, which are related to your memory, emotion, mood and a lot more. Forever Essential Oils owe their magical effect to this amazing process, guiding your mind and body towards inner peace, calmness and sharp awareness.
Types of Forever Essential Oils for aromatherapy
Each note offers different benefits, depending on how the sense of smell and the brain work together. These fragrance notes are then combined to create synergistic blends, each blend having its own effect.
Forever Essential Oils Lavender is made from lavender grown and harvested in Bulgaria. Here the growing conditions are ideal for oils with a high content of linalyl acetate, which is in lavender. This makes the lavender oil extra fruity and sweet. It is the classic oil for rejuvenation, relaxation and soothing.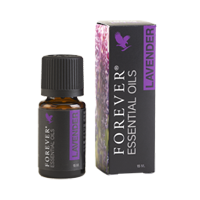 Buy Forever Essential Oils Lavender – Click Here!
Forever Essential Oils Lemon is made with lemons from Argentina and California. The lemons are harvested by hand and carefully cured until they reach perfect ripeness. This ensures that the fruit is juicier, more aromatic and produces powerful essential oils. With its distinctive scent, this is a wonderful oil to refresh, feel powerful and get energized.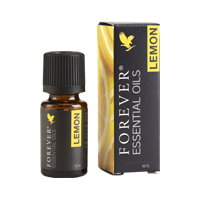 Buy Forever Essential Oils Lemon – Click Here!
Forever Essential Oils Peppermint is made with leaves harvested from the foothills of the Himalayas in India, where the climate and soil produce top quality, potent peppermint. The result is an essential oil that cools, refreshes, purifies and invigorates the mind.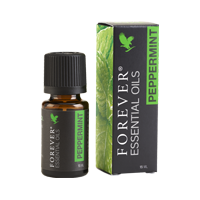 Buy Forever Essential Oils Peppermint – Click Here!
Forever Essential Oils Defense is a blend of seven of the highest quality therapeutic oils from six countries around the world: clove and cinnamon bark oil from Madagascar, orange from the United States, frankincense from Somalia, rosemary from Hungary, eucalyptus citriodora oil from Australia and juniper from Nepal.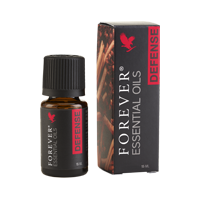 Buy Forever Essential Oils Defense – Click Here!
All our essential oils come from the best plants imaginable. Because our Forever Essential Oils only come from plants that are grown and harvested under ideal conditions. We source them everywhere, wherever conditions are best in the world, to provide every oil with top quality aromas.
How to use essential oils
Essential oils provide a versatile way to bring the power of aromatherapy into your home, as well as enjoy it on the go. Just as there are different aromas and blends for specific moods, there are also different ways to enjoy aromatherapy.
Diffusing essential oils creates an aromatic mist due to the powerful essential oil molecules. As a result, you don't need much of it to make entire rooms smell wonderful. There are many different diffusers on the market that you can pick out for what is right for you.
Tip! Go for a diffuser that atomizes the oils, using cool air, or diffuses the oils in water. If the oils are exposed to heat, this has a negative influence on their chemical composition, which reduces the odor effect.
Not sure if such a diffuser is for you? Then there are many other possibilities to enjoy the wonderful scents. You can also add the oils to a bowl, with or without water, and put them in the dryer with your clothes. This will make your clothes smell extra nice. Another option: put some oil in an aerosol can with water and spray it around your house.
Would you like to discover aromatherapy and Forever Essential Oils yourself?
Want to test whether scent also has such a pleasant and relaxing effect on you? With Forever Essential Oils you can experience the benefits of aromatherapy for yourself, wherever and whenever you want. Use them individually or make your own blend. Give yourself that extra moment to take a deep breath in (and out again!) And bring harmony back to your life with these pure, powerful essential oils.
Do you want to get a 5% discount on any of these products? Then choose your country below!
Romania: Click Here
Belgium: Click Here
the Netherlands: Click Here
For Luxemburg: Click Here
For other international customers: Click Here
Recommended products
Ultimate Aromatherapy Diffuser & Essential Oil Set –
The Complete Bundle – Our Essence Diffuser has a 300 ml capacity and uses state of the art wave diffusion technology to atomize essential oils for ultimate wellness. The Essence diffuser includes 7 ambient light modes with two intensity settings for 14 different light combinations. It also includes 4 timer settings and a convenient auto shutoff feature for low water levels. Essence is made of BPA free plastic with a beautiful printed wood grain design.
Buy Now from Amazon! Click Here!